Zippi
---
My really pesty friend, Roxy, has her own page too, and so do my pals Eddie & Billie.



Hi there. I'm Zippi. Mom and Dad say I'm the world's best dog!



This is me outside in the backyard



Here's a shot on the patio to give you perspective about how big I am (I'm the big dog around here you know)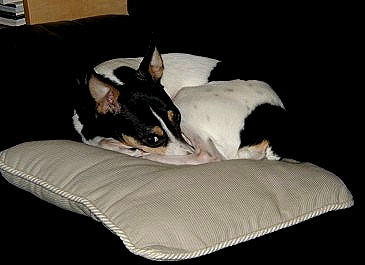 I used to play a bunch when I was younger, but these days I know the value of a good nap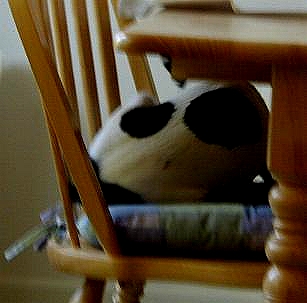 Sometimes I sneak up on the kitchen chairs for a nap..Mom doesn't really like it when I do that so don't tell on me!



Here's my dad. Sometimes he's a bit crazy



But mostly we just hang out together and nap. ((yawn))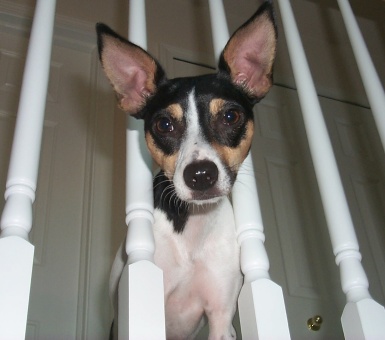 I'm pretty cute. I mean, who could resist this face?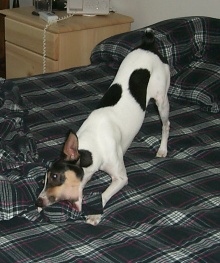 Harrmph...who burried my tennithball in thith bed?



So, we're ready to go for that walk now, right? Right? LET'S GO!

If you want, you could check out some older pictures of me.


---

Name: Zippi
Breed: Toy Fox Terrier
Sex: Male - Neutered
Color: White Black Tan
Birthdate: 22 OCT 1997
UKC No.: G858,333
Sire: 'PR' Lukes Valley Warrior - UKC No. G735,213
Dam: 'PR' Cleland's Wicked Angel - UKC No. G783,306



---
Changes last made on: Tuesday, 09-Dec-2008 20:52:14 EST